Basic Ultrasound for Nurses – Our course at the next SMART congress in Milan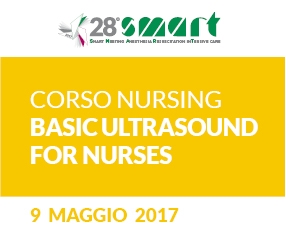 Thanks to a great team work, our basic course on ultrasound for nurses reaches the SMART Congress 2017 Edition! Come and learn how to improve every day practice in critical care and emergency.
Find all the details here and the full program.
See you in one month at the MiCo Milan!
Thanks to our doctors A. Bottazzi, L. Caneva, L. Civardi, S. Mongodi, A. Orlando, M. Pagani and our residents A. Colombo, M. Luperto, E. Roldi and A. Stella.