A focus on infectious diseases: the ISICEM 2016 Abstracts on Critical Care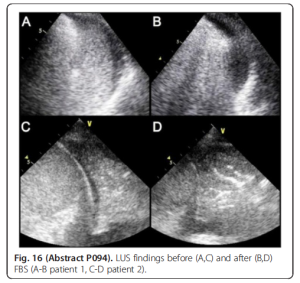 The abstracts presented at the ISICEM in March are finally published on Critical Care!
Have a look at the full texts: the first concerns how lung ultrasound performed after fiberbronchoscopy may improve accuracy of ventilator-associated pneumonia diagnosis (full text and poster).
The second comes from Vigevano Hospital, where our residents frequently attend Dr. Carnevale ICU: the work compares different vasopressor drugs in the approach to patients in septic shock (full text and poster).
The PDF of the Critical Care Supplement is available on line here.